A Coffee with…No. 1 – Dagie Brundert
A Coffee with Dagie Brundert
I am very, very excited to have my first coffee with Dagie Brundert, one of the few persons that attended an invisible baseball game. Dagies mission is to find beauty in simple things. oh and she does motion picture film!
Caffenol: Hi there, please introduce yourself.
Dagie: Hello, my name is Dagie Brundert, I'm a super 8 short film maker, I've been making films for more than 20 years and I'm very much in love with hand processing! I live in Berlin, Germany.
Caffenol: Anything else you want to add about you as a person?
Dagie: I drink my morning espresso with hot vanilla soy milk!
Caffenol: What do like about photography in general?
Dagie: Can I say photography and film? The analog stuff. I like to play, I like to be spontaneous, I carry my camera with me, stretch my antennas and I just find them: moments, objects, beauties, weird things … ever heard of wabi-sabi? That's it! (www.wabisabisuper8.com).
And the fact that I can touch the material!
Caffenol: How did you get into caffenol?
Dagie: I read about it on the internet in some photography forums. I thought: wow! Is that really possible? And what about film? So I tried it and I was just overwhelmed.
Caffenol: What kind of gear do you use?
Dagie: I have several super 8 cameras, mostly Nizos, they are the best, two old Russian double super 8 wind-up cameras, and a Russian Lomo film tank that I use for processing.
Caffenol: Which is your favorite camera/lens combination at the moment? Why?
Dagie: My Nizo 561. Simply beautiful, a good lens and I especially love the "automatic B" which allows me to take fantastic time lapse scenes in poor light condition!
Caffenol: Which caffenol recipe do you use? Why?
Dagie: Reinholds Caffenol-C-M. Works fine with different speedy films.
Caffenol: Where do you buy your ingredients for caffenol?
Dagie: Aldi: Jacobs Cronat Gold; Holsten Waschsoda and Vitamin C Powder at Rossmann.
Caffenol: How do you scan your Pictures? What kind of tools do you use for post processing? Explain your workflow. If you have a Darkroom, you can talk about it, post a picture of it.
Dagie: I don't really have a darkroom, I wait until night falls and then I sit down in the hallway which has no windows, close all doors an spiral my 15 meter of super 8 into the tank! Then I can turn on the light again! Watering? Bathroom shower!
Later I have it digitized, I edit most of my films on the computer using FinalCut.
Caffenol: Among your works, which one is your favorite? Why?
Dagie: It's not really a film, only a scene, I just scanned some stills, it was the first time I used caffenol with Fomapan-R double super 8 film. It came out a bit brownish but I found it … heavenly!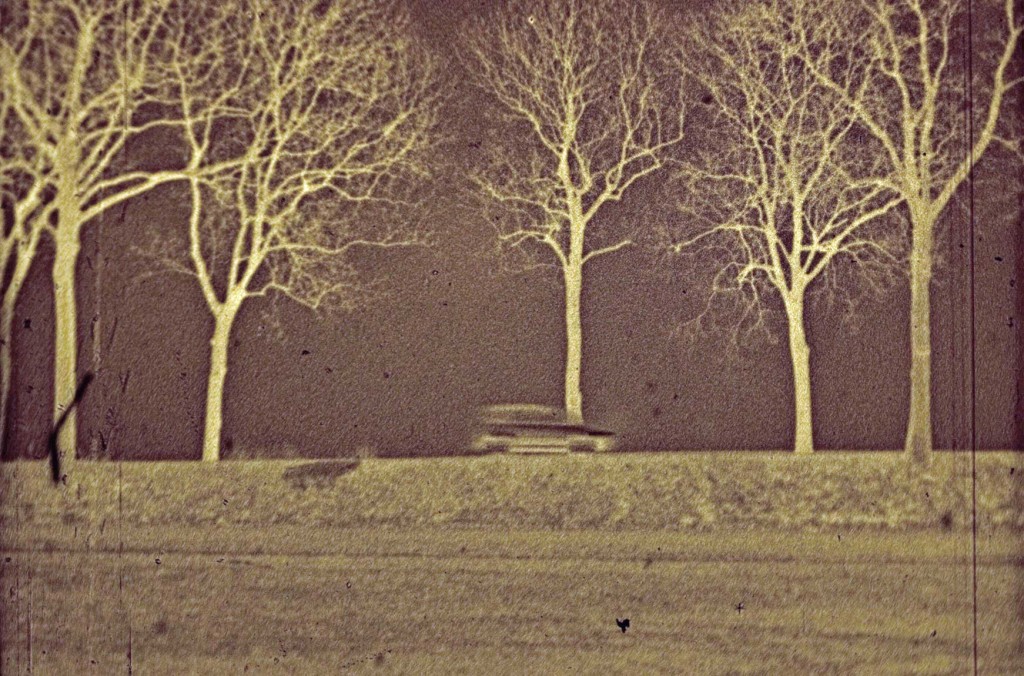 And this one: an old expired Kodachrome K40 developed in Caffenol-C-M!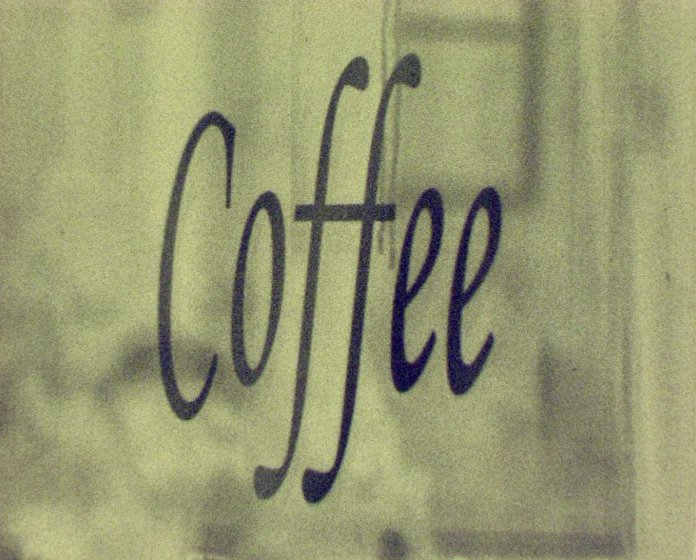 Find the digitally reversed version here:
Toronto, I like you as much as I like coffee from Dagie Brundert on Vimeo.
Oh yes, and this one:
… I used Rodinal, not Caffenol, does that count? I developed a TriX film and later colored it red. Using old French Colorvir (doesn't exist any more, they discontinued the production many years ago).
Nightlight from Dagie Brundert on Vimeo.
Caffenol: Whose work has influenced you most?
Dagie: Don't know … no special hero …
Caffenol:  Do you have any plans for the future?
Dagie: I will surely continue exploring the wide world of edible and potable things like coffee, red wine, tea … made some successful experiments with elderberry juice, rosemary tea, coca cola … next will be dark beer for sure!
Caffenol: Where can we find your work? (Flickr, tumblr, personal website, facebook, etc…)
Dagie: www.dagiebrundert.de
www.facebook.com/dagie.brundert
Caffenol: Thank you very much for this very interesting Interview, Dagie! I am amazed about your short films and what can be done with those little technical wonders. I have to admit I bought myself a Canon 310XL as I have several K40 Cassettes. I now need to find a way  to develop them…
You know, that you can be featured on caffenol.org, do you? Just mail me. Message me or DM me and we get your stuff on the site!